Leaving you with Clean, Hygienic, and Fresh Carpet!
Carpet cleaning costs are minimal when you consider the replacement cost of carpets and soft furnishings, so cleaning make economic sense too.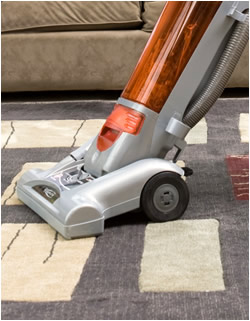 Nothing protects the carpets more in than a professional cleaning by CIR the Carpet and Leather Specialists! With us your carpets is cleaned in accordance with the industry standards. A healthy home or office starts from the ground up with a clean carpet! Our cleaning equipment combined with the unique cleaning process will ensure your carpets are cleaned thoroughly. Steam cleaning is suitable for all types of carpet.
Steam is a naturally powerful cleaning force that leaves no toxic residue on surfaces, and does not discolour clothing. Even emitted at low pressure, the heat of steam alone is able to rid your home of unseen allergens and bacteria as well as visible dirt and grease.
Here at CIR the carpet and Leather specialists we use the "Responsible Care system of cleaning". For customers with allergies and asthma our objective is to clean all corners of the house to remove allergens particularly dust mites and pet dander. Dust mites are small enough to ride on the back of a flea and it is their scales and droppings that trigger allergic reactions. Since the sizes of these allergens are less than three microns even the home vacuum with a hepa filter cannot capture them as they fit through the pores of the filter.
Because people with allergies and asthma tend to be highly sensitive to chemicals, we use Master Blend Responsible Care plant-based prespray and rinse agents for cleaning, and a powerful fragrance-free deodorizer.
The truth is….Dirty carpets will make you, your family, and your friends sick!
Here at CIR the Carpet and Leather Specialists we have a 5 stage carpet cleaning process:

Carpet Repairs and Inspections
The most common repairs we are called to carry out are inserting patches to replace worn or damaged carpet, repair faulty joins, pot plant damage, and to relay carpet to newly laid tiles.
We are able to carry out all types of repairs to your carpets including relaying carpet after alterations have been carried out in your home.
Carpet Damage Assessor
With over 27 years experience in the field of cleaning and restoring carpets as well as completing the Institute of Inspection Cleaning and Restoration Certification (IICRC) course as a Senior Carpet Inspector I am able to Inspect and report on any carpet problems and suggest ways to remedy the problem.
These inspections can be carried out for dispute resolutions due to cleaning problems, Damage to rental properties carpets or installation problems. I am able to carry out this service any where in New Zealand.
We clean all style of rugs – Oriental rugs, Persian rugs, Chinese Rugs, Turkish rugs, Moroccan rugs, Navajo rugs, custom rugs, handmade rugs, machine made rugs.
And all materials – Wool, Silk, Cotton, Sisal, Karastan, Tapestry, synthetic rugs and more.
Rugs are very different to carpets; they are made with wool, silk, etc. This can sometimes lead to colour run problems, for these reasons we always test them thoroughly first.
Our rug cleaning process:
Pre-Inspection - We inspect your rug, looking: fading, discoloration, stains, pre-existing damage and odours. Then we choose the appropriate cleaning process.
Dusting - We use compressed air to remove dust and small particles deep in the rug. This referred to as "air washing" or "dusting" and is more effective than vacuuming or beating.
Pre-Treatment - Spots and stains are pre-treated using advanced spotting techniques.
Pre spray - Concentrating on sites of heavy traffic and soiling. Discoloration caused by wear, fading, or chemical reaction is not reversible.
Dissolving and removing ground-in dirt.
Rinsing to remove deeper dirt and cleaning residue and restoring natural textures.
Hot water extraction
Restorative grooming with special grooming tools. Note: fibre wear or distortion is irreversible.
Bonnet pad dry cleaning
Final Inspection - We thoroughly inspect your rug, repeating any of the above steps until your rug is as clean as possible.
Repairs & Restoration – Please ask for a quote!
Normal stain removal is included in our price.
Rug Cleaning & Care Tips
The best way to look after a rug is to keep it from getting dirty in the first place. Bare-foot traffic is much easier on a rug than an outdoor shoe and leaving your shoes at the entrance to the house tracks in much less dirt.
A rug can last a lifetime if cared for properly. Although you do need to get your rugs professionally washed and cleaned periodically, you can take extra care of your rugs as follows:
Rotate your rug from time to time for even wear.
Vacuum on a regular basis.
Use a quality underlay, pad or cushion to allow for cleaning and prevent slippage.
Clean your rug only when it really needs it.
Remove outdoor shoes when entering the house.
Remember that regular vacuuming is best to keep your rugs in good condition. Dirt removal is essential as the sharp edges of dust particles have a very abrasive affect on rug fibre.